ALIGNMENT SERVICE
Does your car need an alignment? Contact Hatfield Hyundai today to make an appointment and find out about our service specials!
Benefits of an Alignment Service
A proper alignment, also called a tire alignment, prevents uneven wear on your car's tires. It also helps the car steer straight on the road. From the stresses of daily driving to potholes, uneven surfaces, and minor accidents, there are many reasons why your car can get out of alignment. It doesn't take much for tires to get pulled out of position, but failing to fix the problem can lead to more difficulties and costly repairs.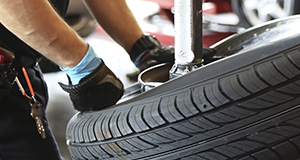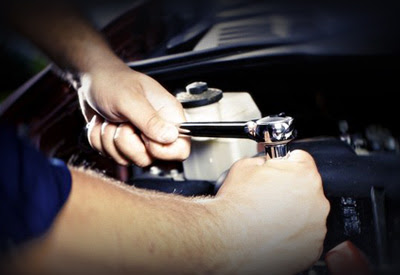 Customer Reviews


Hatfield Hyundai
1400 Auto Mall Pkwy, Columbus, OH 43228
Serving
Columbus

,

Grove City

&

Dublin

Since the tires are connected to the steering and suspension systems, having misaligned tires can take a toll on those systems. In general, you should have your car tires aligned every 5,000 – 6,000 miles. It's also a good idea to get the tire alignment checked after the winter, when potholes tend to form on roadways, and after you change seasonal tires or get new ones. Sometimes, you'll be able to tell when your car needs an alignment check based on specific symptoms. If the vehicle pulls noticeably to one side when you're driving, the cause may be a misalignment. Feeling vibration or shaking in the steering wheel is another sign that the alignment may be off. If these symptoms appear, don't wait to make an appointment! Bringing your car to a professional service technician at the first sign of trouble can prevent you from having to buy new tires prematurely or pay for complex suspension system repairs.

Ensuring the tires are correctly aligned is a precise science. For that reason, it's always best to have a certified professional working on your car. A skilled technician, such as the service team at Hatfield Hyundai, will use the proper tools and equipment to diagnose a misalignment and get the tires back to the right angles. Our staff members have performed many tire alignments, which means that they'll get the job done quickly and correctly. Furthermore, our team services all makes and models of vehicles, which means that you don't need to own a Hyundai to come in for service. Along with performing a diagnostic test, a service team member will align the tires and the steering wheel to ensure your car is in top safety and performance shape when it leaves the shop. In between service appointments, you can do your share to keep your car's tires aligned by avoiding potholes and keeping the tires at the proper air pressure rating.
Hatfield Hyundai Service
Along with getting your car professionally serviced, making an appointment at Hatfield Hyundai ensures you'll be getting quality parts, too. Like most certified dealerships, we only use original equipment manufacturer (OEM) parts to service our customers' cars. OEM components are certified parts that come with a manufacturer's warranty. They are built to a certain level of quality, which means that customers can purchase them with confidence. The alternative option is aftermarket parts, which are used by many independent repair shops. Although it's possible to get aftermarket parts for a lower price than OEM parts, it doesn't always pay to do so. Unlike OEM parts, aftermarket parts are not backed by a manufacturer's warranty. They are often inconsistent in quality, which means that you can quickly end up with a bad part. At worst, that can lead to unsafe driving and expensive repairs.