TIRE SERVICE
Hatfield Hyundai is your trusted source for quality tire services in the Columbus area, and we invite you to check out our money-saving specials that are available to our valued customers periodically.
Benefits of Tire Service
Our service team at Hatfield Hyundai is as committed to keeping your vehicle maintained in great condition as you are. One of the many services that we offer to our valued Columbus area customers is tire service. This is a broad service that may include everything from moderating the air pressure and checking tread to rotating, balancing and even replacing tires when needed. If you are like many other drivers, you may not think about getting tire service for your vehicle until a problem develops. However, the care and maintenance of your tires can impact slowing and stopping times, which plays a direct role in your safety on the road. In addition, fuel economy, the longevity of the tires and other factors are also directly linked to the care and condition of your tires. You can see that tire service is essential to many aspects of your ownership experience, and our team at Hatfield Hyundai is available to provide all of the tire services that are needed.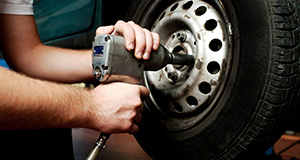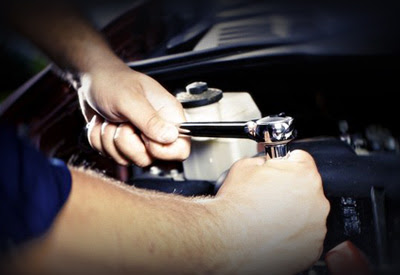 Customer Reviews


Hatfield Hyundai
1400 Auto Mall Pkwy, Columbus, OH 43228
Serving
Columbus

,

Grove City

&

Dublin

Hatfield Hyundai is ready to provide exceptional service to all Columbus drivers. Regardless of whether your vehicle needs tire service, an oil change or any other type of vehicle maintenance or repair work, you can rely on the skills and dedication of our certified technicians to deliver quality work. Our auto service team is trained to work on all makes and models. Regardless of the model year of your vehicle, you can rest assured that the vehicle is in great hands when you bring it to the Hatfield Hyundai service center. We know that there is more involved in your service experience than simply letting a team of technicians work on your vehicle. Your want the entire experience to be as convenient as possible. Between our exceptional service hours during most days of the week and our convenient location in Columbus, you will love all aspects of the service that we provide. To ensure speedy results, we encourage you to call ahead for an appointment.
Tire Service
Because the maintenance and care of your tires is essential to many aspects of your ownership experience, getting quality work done on a regular basis is critical. The quality of a tire service or any other type of maintenance or repair work completed on your Hyundai is linked to the type of parts used in the service. When replacement parts are needed for your vehicle, you will love the fact that our team at Hatfield Hyundai only uses OEM replacement parts. This is in direct contrast to the aftermarket parts that are so common with other service centers throughout Columbus. In comparison to aftermarket parts, OEM replacement parts are generally higher in quality and a better overall choice. Rest assured that your Hyundai is in great hands when you entrust our certified technicians at Hatfield Hyundai with the services that it needs. For tire service or for any other automotive services that are needed now and in the future, call us to schedule your appointment ahead of time for prompt service as soon as you arrive.