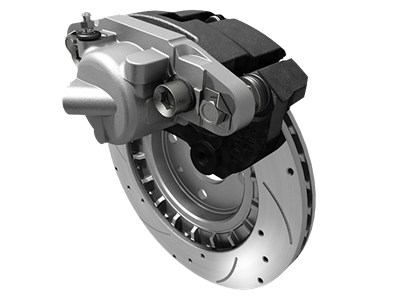 BRAKE SERVICE
Do your brakes need work? Call today to make an appointment and ask about our service specials!
Benefits of Brake Service
While your car will still start with bad brakes, it might not be able to stop. Worn brakes are a hazard to you and other drivers on the road. They can also turn a simple repair into a complex problem. Brakes should be repaired or replaced as soon as they start showing signs of wear, as waiting too long to get them fixed can cause additional problems. For instance, worn brake pads can cause the rotors and shoes to warp or wear out. This means that along with replacing brake pads, you'll be paying for rotors and perhaps other more expensive parts too!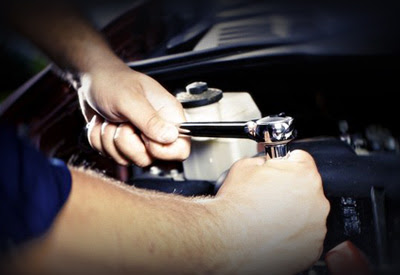 Customer Reviews


Hatfield Hyundai
1400 Auto Mall Pkwy, Columbus, OH 43228
Serving
Columbus

,

Grove City

&

Dublin

So how do you know if something's not right? Certain noises, sensations, and even smells will indicate that all is not well with the brakes. Thinning brake pads cause a screeching, squealing, or grinding sound as they fade, which is due to metal rubbing on metal. Worn brake pads are one brake system component that should be fixed immediately, since they can wear out quickly and damage neighboring parts in the process. Another sign that the brakes are wearing out is feeling a pulsing or vibrating sensation when you step on the brake pedal or turn the steering wheel. Again, this is another problem to address right away, as the rotors can get damaged quickly from the brakes rubbing. A third sign that it might be time for new brakes is if you find that you're pressing down harder on the brake pedal to stop the car, or if the car takes longer to stop than it did before. This symptom is a classic indication that it's time to make an appointment. Unusual odors – namely a burning smell near the tires – means that the brakes are severely worn and need to be fixed immediately. Lastly, the brake service light might illuminate on your dashboard. This won't tell you what the problem is, but you will know it's time to bring the car in.

If you're in the Columbus, Ohio area, don't hesitate to contact us today for brake repairs. Our service team is friendly, knowledgeable, and experienced in handling all types of brake repairs. We'll perform a complete diagnostic and explain the problem when you come in for service. Furthermore, we're familiar working on all makes and models of vehicles, which means that we can safely and correctly service both foreign and domestic cars. If you have questions about the condition of your brakes or think your brakes need attention, get in touch with us to make an appointment! After all, the longer you wait to fix the brakes, the more money you may end up paying as a result.
Hatfield Hyundai Service
Along with knowing that an experienced and expert team is working on your car, making an appointment at Hatfield Hyundai means that you will be getting high quality, durable parts for your car. While some repair shops use the cheaper option, which is aftermarket parts, we pride ourselves in only using original equipment manufacturer (OEM) parts. OEM parts are readily available for most makes and models on the road. The benefit of OEM parts is that, unlike aftermarket parts, you'll always get a manufacturer-backed warranty, which ensures safety and quality. This is especially important with something like the brakes, which is not a part you want to take chances on!