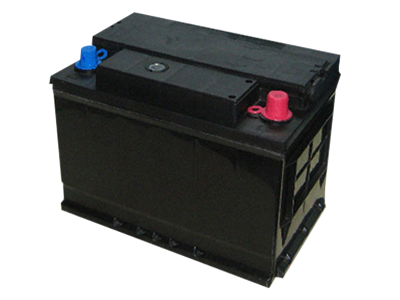 BATTERY SERVICE
When you are looking for quality battery service for your Hyundai in the Columbus area, check out a few of the auto service specials offered by Hatfield Hyundai to save money.
Benefits of Battery Service
For many Columbus area Hyundai owners, the primary type of battery service that they consider reaching out to the dealership's service center for is a battery replacement. Batteries tend to die every couple of years simply because they have reached the end of their life. When a battery dies, the vehicle will not start until a replacement battery has been installed. You can imagine that the issue with a dead battery can be truly inconvenient. While our team at Hatfield Hyundai's service department can assist with the fast replacement of your vehicle's battery, be aware that this is not the only issue that you can run into related to your battery or the general ignition of the engine. Connections to the battery can become corroded. The alternator or starter may become so damaged from wear that they no longer work. Some of these issues can mimic the symptoms of a dead battery. Part of the battery service that we provide to valued customers in the Columbus area is a diagnostic service to determine the specific cause of your vehicle's issue.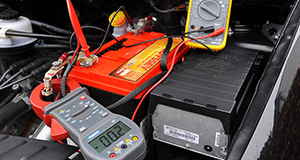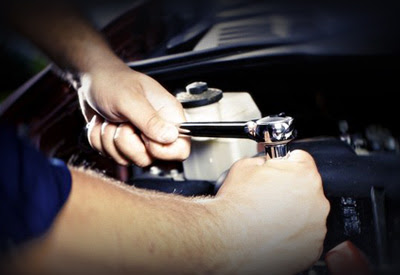 Customer Reviews


Hatfield Hyundai
1400 Auto Mall Pkwy, Columbus, OH 43228
Serving
Columbus

,

Grove City

&

Dublin

Hatfield Hyundai is focused on providing each customer with impeccable service over the years. Initially, you will find that our sales and financing teams do their best to help you get into a Hyundai that you are excited to drive in the years to come. This is followed by the ongoing care and service available for your Hyundai car or SUV through our service department. Serving drivers in Columbus and throughout the surrounding area, you can expect wonderful things from us with each service that we complete for you. Our customers' vehicles are serviced by automotive specialists who have attained certification status through exceptional training and proven expertise. You will never have to worry about the education and skills of individuals who may be assigned to work on your vehicle when you bring your Hyundai to our service center.
Battery Service
Remember that knowledge and expertise of certified auto technicians are only some of the important elements that combine to deliver a quality service experience for you. With many automotive services, including with many battery service requests, parts must be replaced. Regardless of whether your Hyundai requires a battery replacement or the replacement of other parts, you can rely on our team to use OEM parts. In comparison to aftermarket parts, OEM parts have proven quality. In fact, OEM auto parts are produced by the manufacturers who also produce the parts that are originally installed in your Hyundai. These are manufacturers that Hyundai has trusted to provide quality components for automotive assembly and production, and they are parts that you can count on as well. Hatfield Hyundai is focused on providing you with amazing service regardless of your current automotive needs. Battery service is just one of the many types of services that we can provide to you. In fact, there is no automotive service that is out of our reach. When your Hyundai needs repair, replacement or maintenance services, contact the service department at Hatfield Hyundai for an appointment.